China's capital city of Beijing will ban coal sales and the burning of coal in its six main districts by the end of 2020 to cut air pollution, local officials said on Monday.
The Beijing Municipal Environmental Protection Bureau announced that the districts of Dongcheng, Xicheng, Chaoyang, Haidian, Fengtai and Shijingshan will stop using coal and close coal-burning power plants and other coal-fired facilities over the next six-and-a-half years.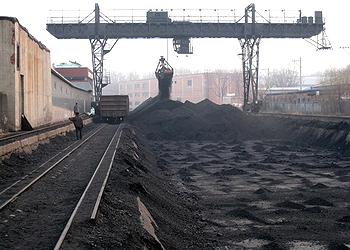 Beijing residents will use cleaner sources of energy such as natural gas to generate electricity for heating, cooking and other activities, the bureau said.
The move is a part of Beijing's plan to clear the smog that often envelopes the city of roughly 20 million residents.
Motor vehicles account for the largest share of Beijing's air pollution – 31.1 percent, the environmental bureau said.
Coal burning comes in second at 22.4 percent of the small particulate matter fouling the city's air.
Industrial production accounts for 18.1 percent and dust for 14.3 percent of Beijing's particulate matter air pollution.
These tiny airborne particles smaller than 2.5 microns in diameter, called PM 2.5, are blamed for Beijing's smog.
For example, on January 12, 2013 Beijing air quality data released by the U.S. embassy recorded air quality index levels so hazardous that they were classed as "Beyond Index." In the afternoon, the PM 2.5 figure was 728 on a scale that stops at 500.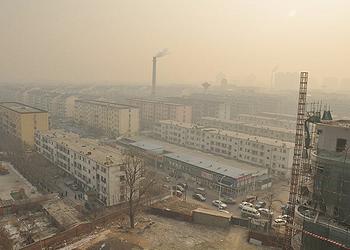 The World Health Organization designates particulates as carcinogenic to humans.
Particulates are the deadliest form of air pollution due to their ability to penetrate deep into the lungs and blood streams unfiltered, causing permanent DNA mutations, heart attacks, lung cancer and premature death.
According to official Beijing statistics, coal burning accounted for 25.4 percent of the capital's energy consumption in 2012.
That figure is expected to be reduced to less than 10 percent by 2017.
Other high-pollution fuels, such as fuel oil, petroleum coke, combustible waste and some biomass fuel will be also banned, the bureau said.
The Beijing Economic-Technological Development Area will take the lead in giving up using high-pollution fuels by the end of this year. Officials said that other areas will follow later.
Written by Environmental News Service